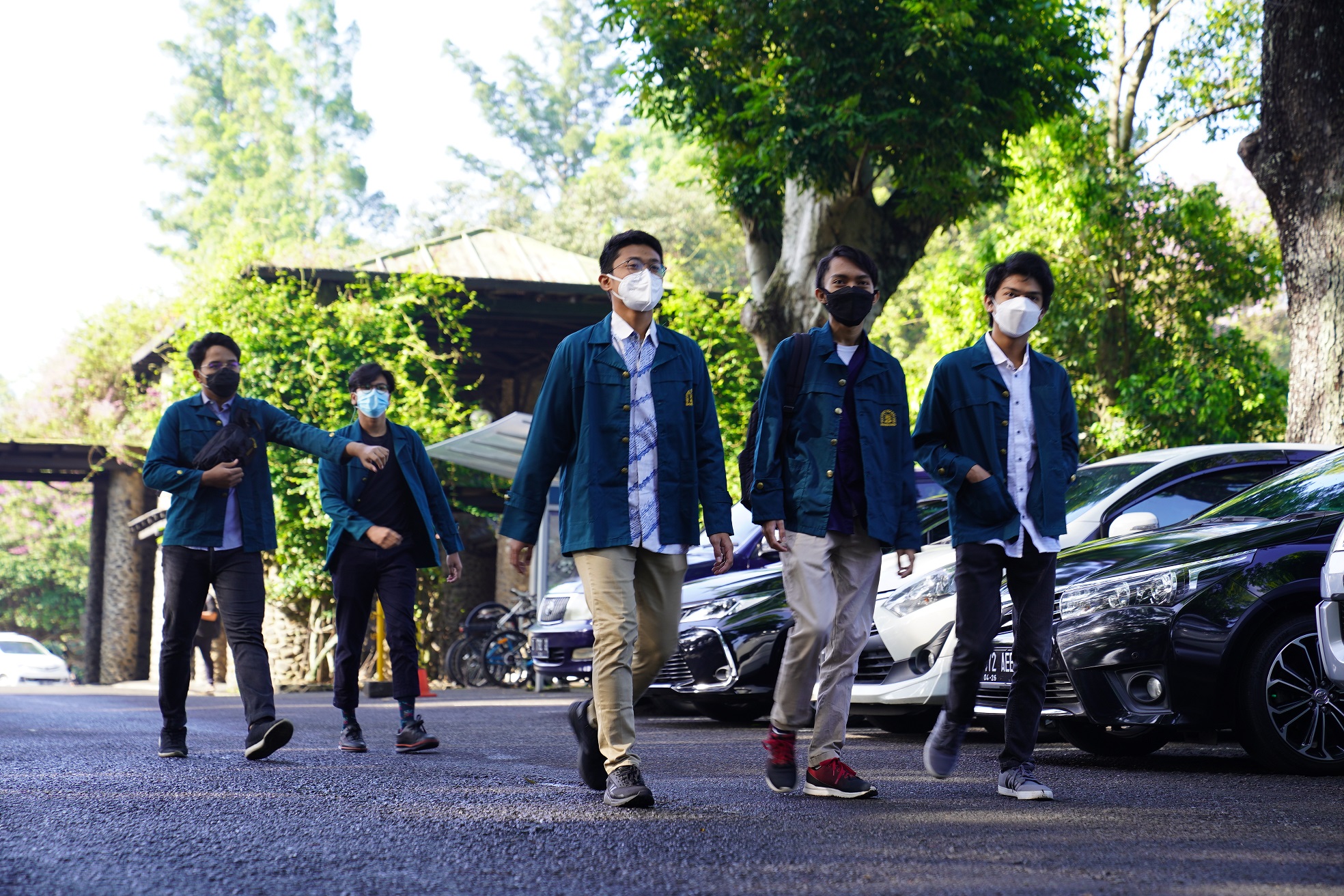 Campus Entry Procedure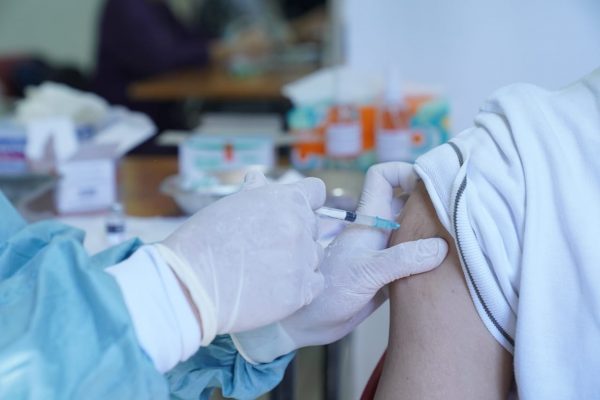 LINDUNGI ITB
Kita Peduli, Kita Melindungi
Sivitas ITB Membudayakan Kebiasaan Baru
As part of ITB's plan to start opening a limited number of mixed academic activities (hybrid) listed in the Circular No. 696/2021 Regarding General Guidelines for Face-to-face Academic Activities (Offline) Semester I 2021/2022, SAPPK has started to open several courses, studios, and final sessions for undergraduate and postgraduate programs in a limited and controlled manner. The opening of several limited academic activities was carried out at the suggestion of the Study Program and in coordination with the SAPPK Re-entry & AKB team.
Referring to the circular, the SAPPK community members who are active on the ITB campus must be able to carry out health protocols consistently so that all activities can take place well, safe, healthy, and safe. Every individual from ITB must be an ambassador for health protocol at any time and opportunity. ITB's civitas must be part of the pandemic solution that always makes efforts to disseminate and educate both fellow civitas and the surrounding community.
In addition to the opening of several academic activities in a limited and gradual manner, SAPPK also began to open services for several facilities, namely: a library, then a computer lab and other facilities.
In principle, all activities carried out on campus offline, must adhere to the campus entrance protocols and procedures as determined by ITB.
General Procedure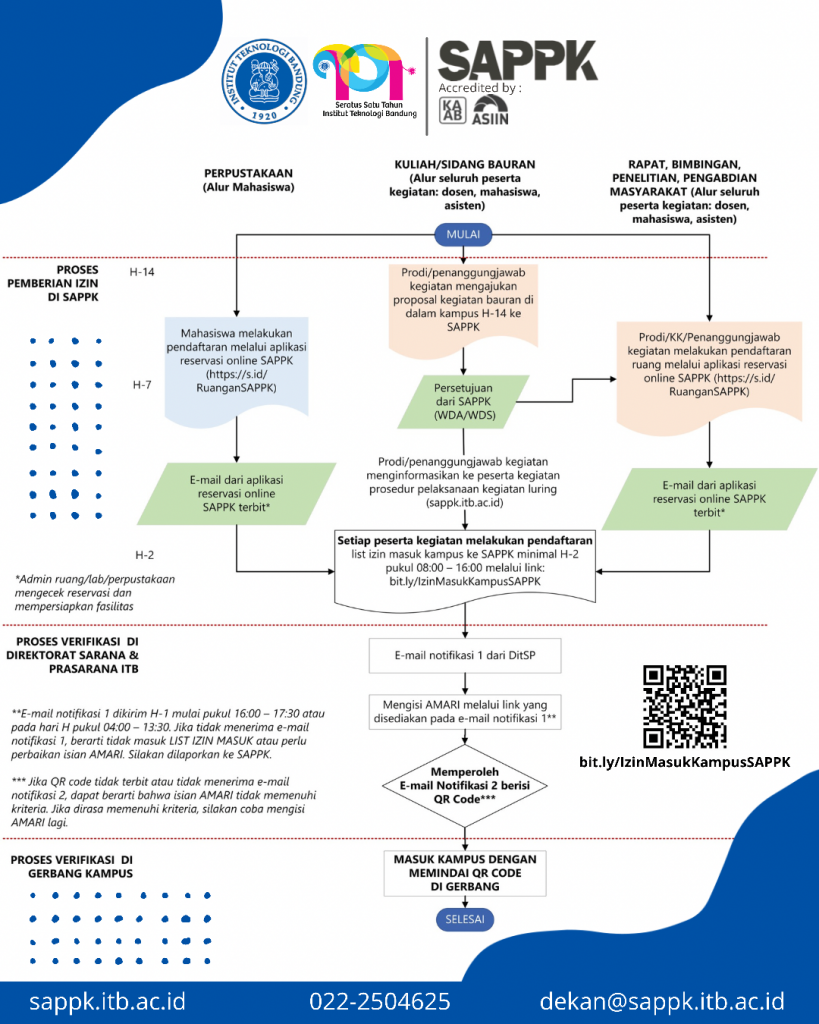 In general, the procedure for entering campus and carrying out academic activities can be seen in the following flowchart. The main thing is, all activities that will be carried out on campus have to go through planning a few days before. Every student who plans to go to campus, must plan several days in advance and follow the procedure.

Academic activities that can be carried out on a limited basis on campus include:
Lecture, trial, studio, practicum and the like.
Meetings, research activities and community service.
Library services and other facilities.
For all types of activities above, the general procedure is to fill in the Campus Entrance Permit Form at least H-2 (08.00-16.00) through this link:
https://bit.ly/IzinMasukKampusSAPPK
The process of applying for a campus entry permit through the Campus Entrance Permit Form above is then followed by an email from the Directorate of Facilities and Infrastructure (Dit.SP) to Fill AMARI Apps (Corona Virus Disease 2019 Insight Application). Only by filling out the AMARI form completely and in-submit to the system, then the applicant will receive a second email from DIt.SP containing the QR Code shown at the ITB gate. AMARI APP can be seen here.
Meanwhile special for the facility at SAPPK from library, before fill the Form Access Sign In Campus have to fill the registration and reservation at the online apps SAPPK on this link:
Terms and Condition